Hey guys. Having just been on the phone with Amber and Raylene and talking about blogging... among other things... I have decided to start again slightly. Um I don't really know what to tell you other than that life is going by too fast for me right now haha so if any of you know how to get it to slow down a bit, you should hook me up. But second semester has been really great so far. Challenging, engaging, ridiculous at times, but just what I've been needing.
So the past week and a bit I've been sick... Like I don't know if my body has every produced this much snot in my whole entire life. Hahaha seriously if my snot were fresh water, I could provide all of Africa with fresh water for a year.
And like. As if it wasn't bad enough having no-makeup week a while ago, but now that I can wear makeup my nose is so raw (I went through a roll of sandpaperlike toilet paper in a matter of 2-3 days) that I can't even put makeup on it hahaha so that's real pretty I can assure you.
Anyway, I've just been dragging this on cuz I wanted to add my next picture.
I got a new roommate haha. So here's Kylie: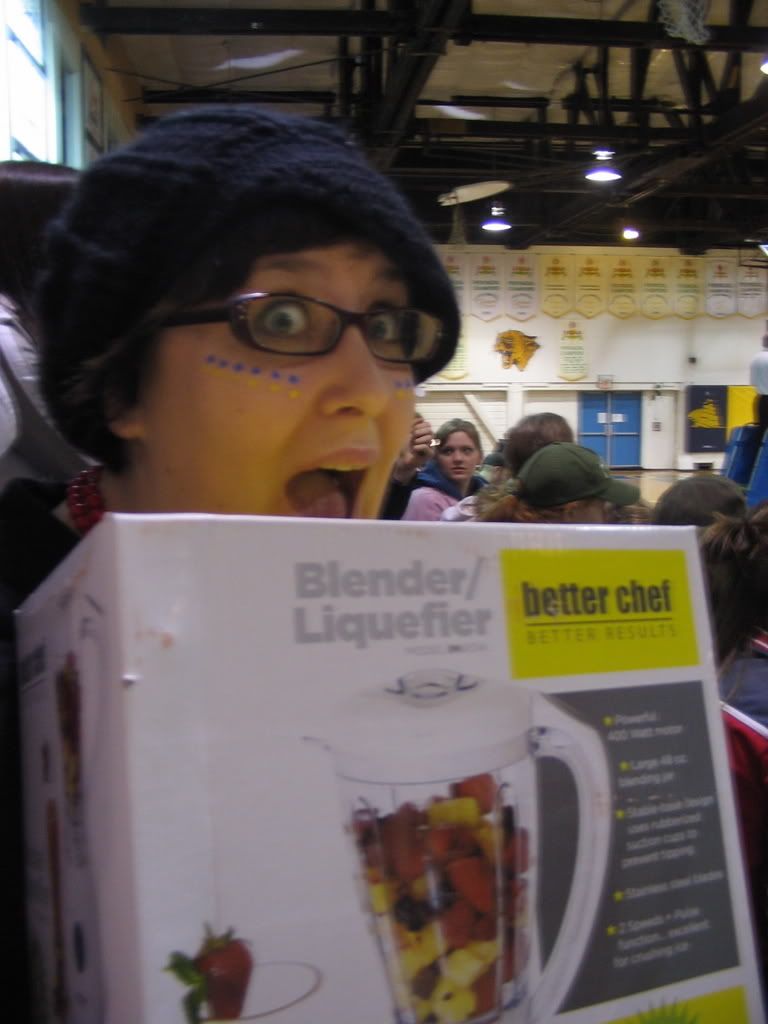 This is at the last volleyball game and she won a blender. I like her because she provides me with appliances (she brought a mini-fridge too).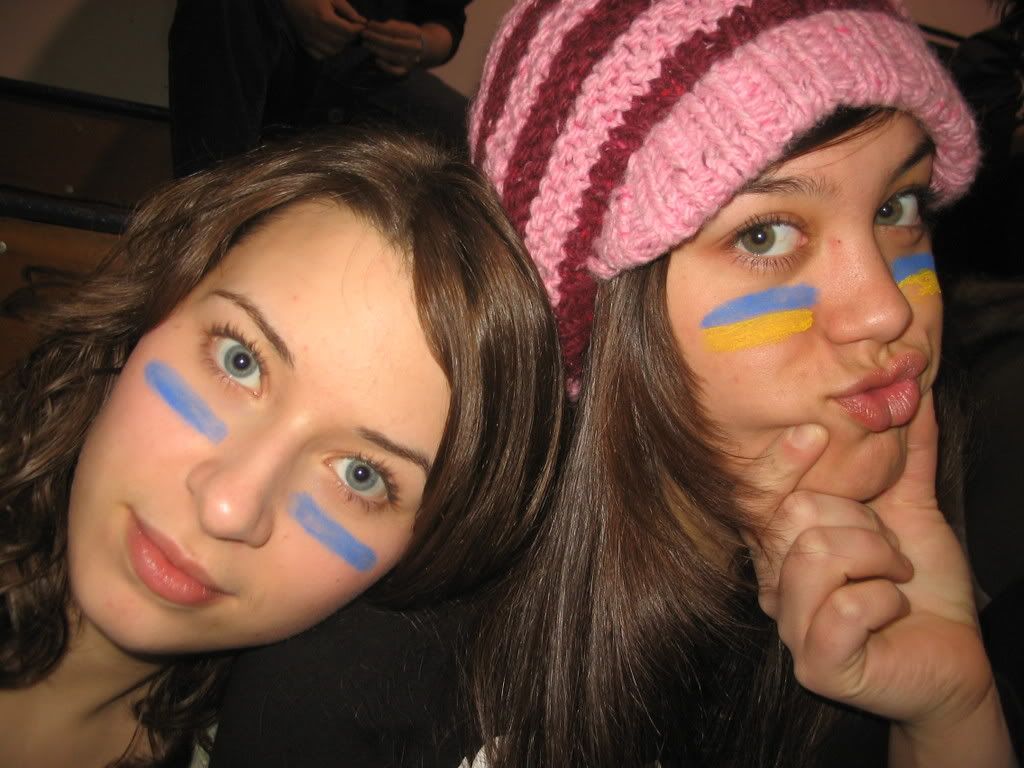 Ashley's single, guys. You should come next year ;)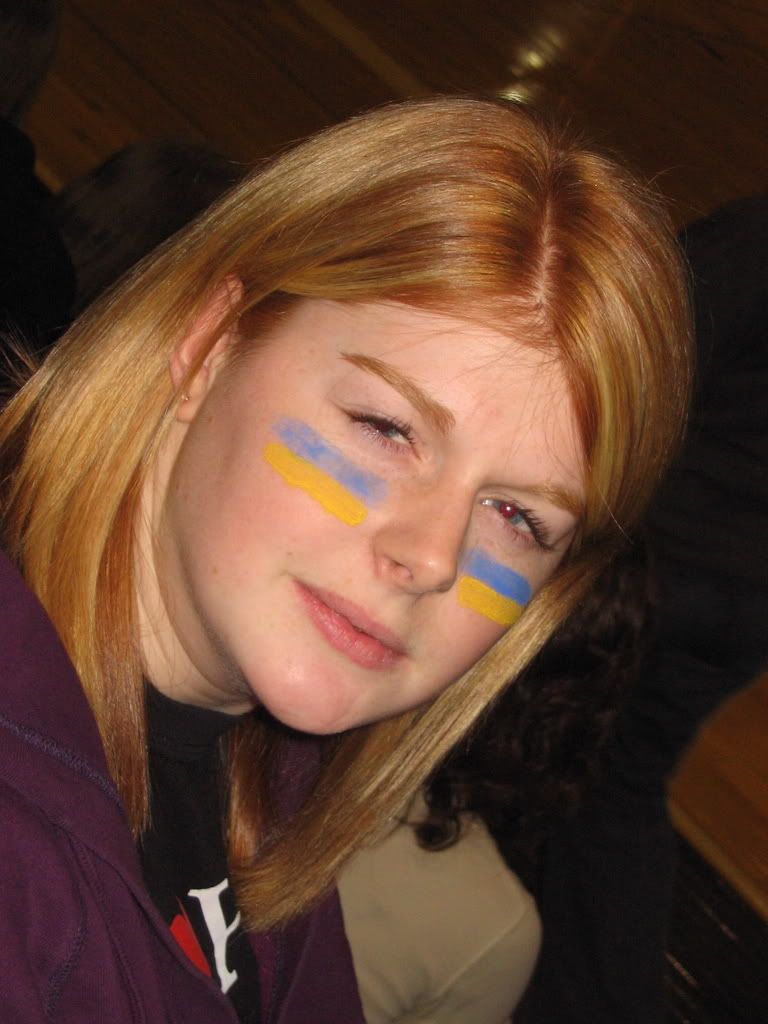 This is Ellen from England. I had a woman-crush on her all last semester but was too shy to talk to her but I find out that her and Kylie are like best friends from going to Capernwray together last year so I've been getting to know her better. (Sigh) she's my new favourite friend.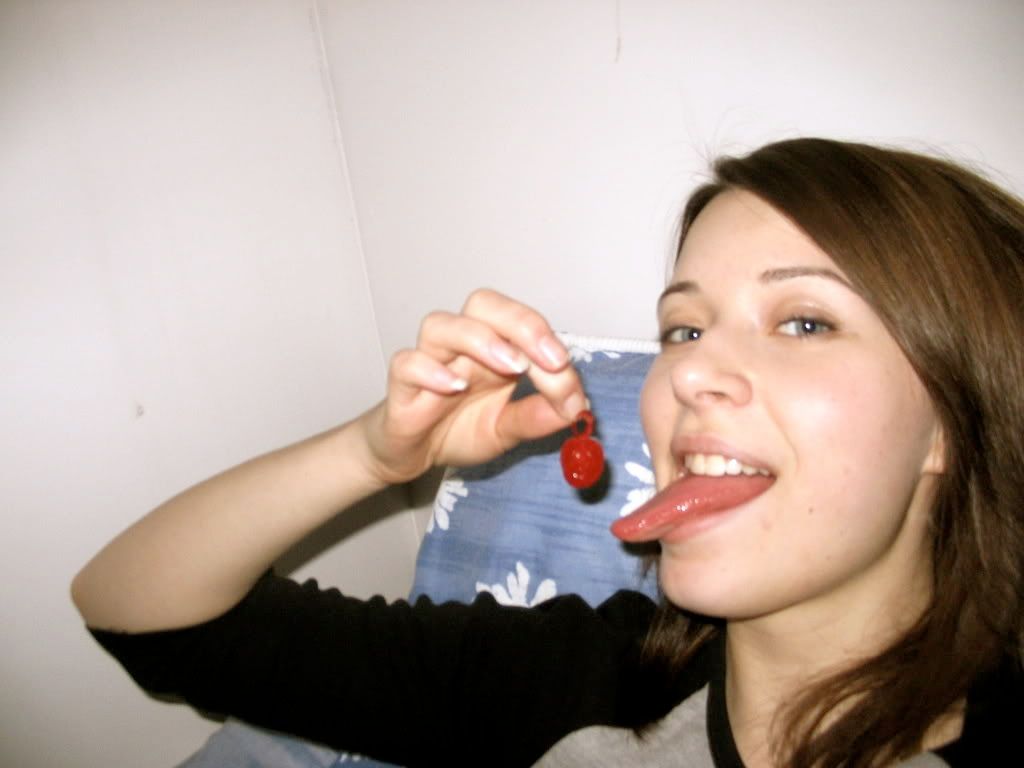 So you can't really see it that well but here's the thing. I've been trying for at least 4 years to tie a cherry stem into a knot in my mouth. And failing. But this glorious night! A girl came by and offered us free chocolate cake with whipped cream and cherries on top (another reason to come next year wink wink). I tentatively tried again, not getting my hopes up so that I wouldn't have to face the disappointment and dejection afterward. But I did it! It took a few hours, I admit, but I conquered that stem. I've heard that you're supposed to do it without the cherry attached to it but I was told rather confidently that this is the real way to do it-what do you think though? Is it valid?
So ya. One other fun story to tell and then it's cuddling time for me and this bed. Our dorm had a little fire alarm go off at 1am one night-the night I decide to take sleepy-drugs and go to bed early. Haha ya so we had to go out in the -30ish cold night and we find out that someone (who used to live in Kamloops on my street by the way) had hung a dress on one of the sprinkers... and pulled it down... and so it was raining in her room rather heavily and it completely destroyed a couple rooms and damaged many more-lots and lots of water everywhere haha yaaa. All the while I was flying high and loving it. But it's finally all dried out and cleaned up.
Alright! Happy weekend guys! Miss you like mad!